New York Steakhouse & Pub
Located at an historical 19th century building at the corner of the Leidseplein, one of Amsterdam's prime squares, the New York Steakhouse & Pub offers you a great place to enjoy yourself and relax. Whether that includes feasting on a juicy steak in our restaurant or just having a beer or one of our many wines by the glass in our café is fully up to you. Our mix of pub, terrace and steakhouse ensures cosiness for everybody. All year long.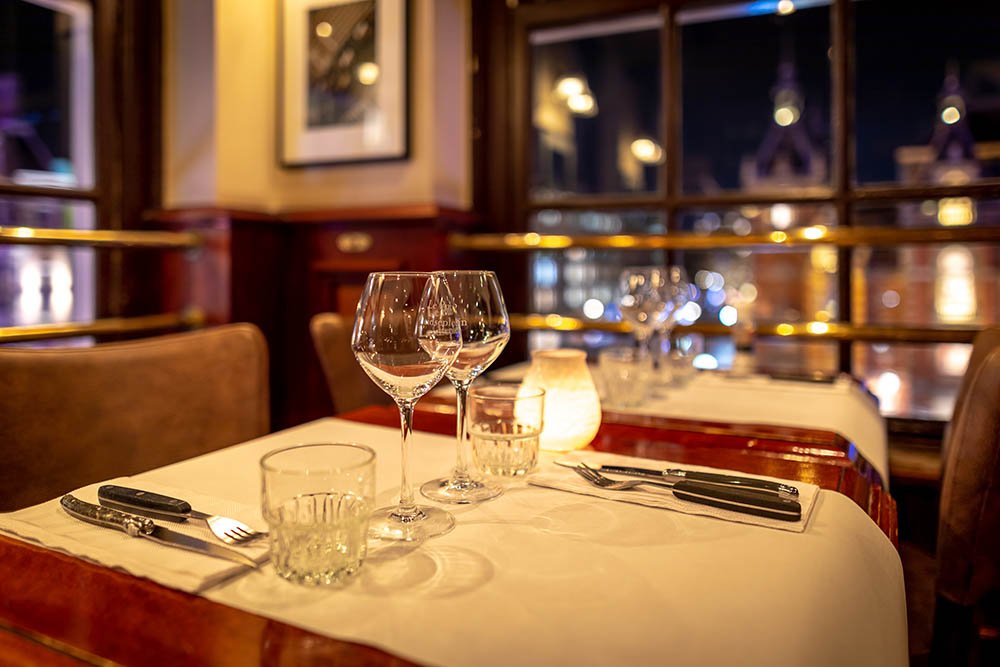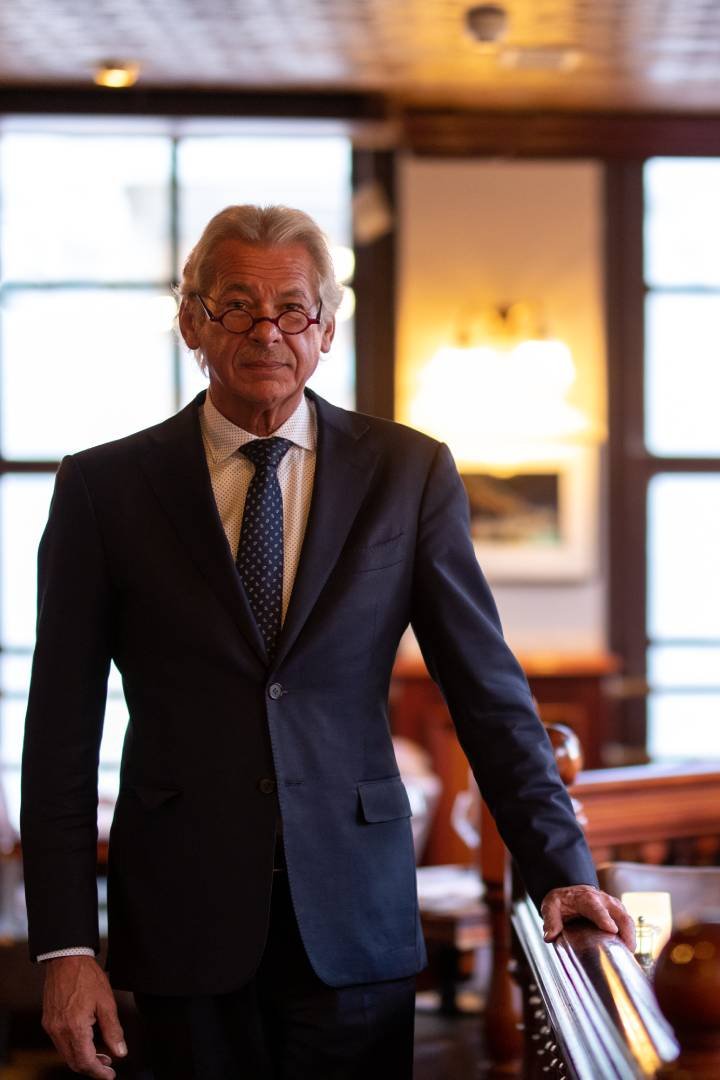 Old-school fine dining in a warm and comfortable setting, with great service and accompanied by a really unique view over the Leidseplein. The New York Steakhouse has it all. Our vintage elevator takes you swiftly to the restaurant on the third floor, where you can please your inner self with some tasty dishes from the grill and a wide array of wines and other drinks. A true New York steakhouse experience that locals cherish and tourists will remember.
Be sure to check out our menu and make a call to reserve your seat. We're happy to welcome you!
EVERY DAY 17:00 – 23:00
Situated at the ground floor and equipped with a sunny terrace, the New York Pub is the perfect spot for stretching your legs after a long day of strolling through the city or having a fun night out with your best mates. Our enthusiastic staff serves you refreshing drinks and some nice snacks to go with that while you're hanging out at our bar or at one of our tables watching all kinds of people pass by in the heart of Amsterdam. It just doesn't get any better than that.
Sunday till thursday 09:00 – 01:00
Friday / Saturday 09:00 – 03:00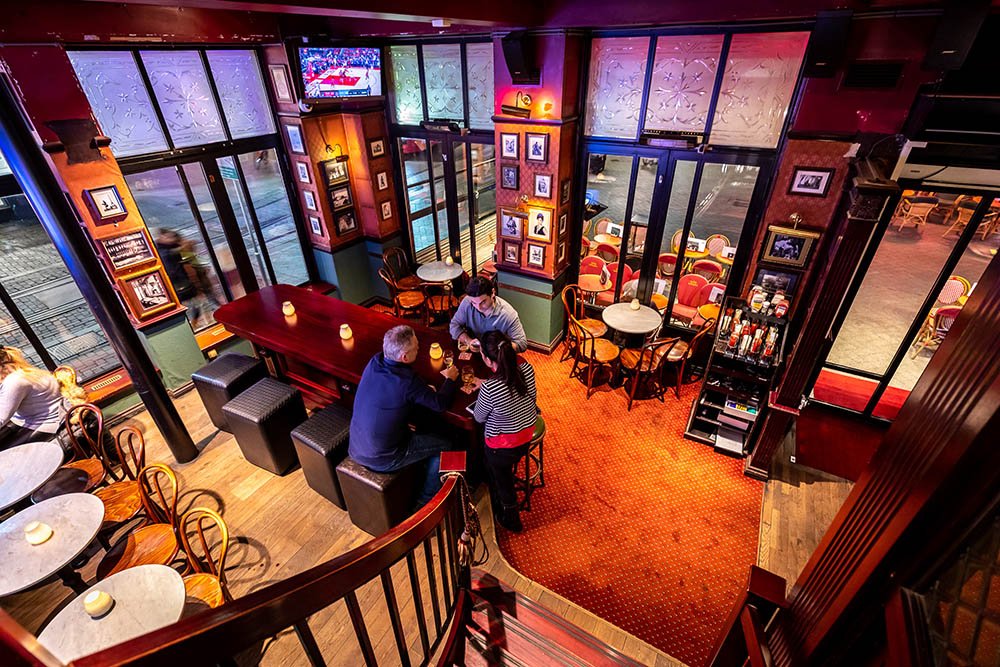 Great food, good atmosphere and pleasant service. Nice view over the Leidse square if you can sit outside at the window, or even better, on the balcony
Great location, great food but most importantly you feel so welcome. All the staff are equally friendly and exude pleasure. We have been helped upstairs by Titus. Host at its best. Pure passion for his profession!
Delicious food and friendly host. Beef is recommended, delicious! Downstairs on the terrace not expected that here is a small very cozy restaurant on the 3rd floor